Michael Alan
Spring 2021 – Spring 2023
at 132 Eldridge Street, NYC
Artist Michael Alan is equally adept in several mediums. He draws, paints and creates performance art as a living, breathing canvas.  He uses color to push his positive message: art is a feeling that is tangible, audible, visual- an experience to engage in.
Michael Alan's free hand, spray paint mural currently on view at 132 Eldridge Street (off Broome Street) is a joyful expression! His shapes and forms vibrate with a passionate spontaneity. Alan's source of optimistic creativity is spawn from an intimate place that he expertly scales to the size of his projects.
Michael Alan's drawings are detailed with a concentrated tangle of lines that compulsively change direction to reveal characters, shapes. The art is always a journey, an animated dance to entertain his viewers.  This artist is a compulsive, automatic action painter. He does not step back from the scale of the project to contemplate the image, but instead trusts his commitment to the freestyle vision. The work erupts with colorful imagery winding and bursting with movement.  Michael Alan is the real deal!  His public art is a gift for all to experience- an invigoration for the Lower East Side, NYC.
"Michael Alan is the kind of buoyant, visionary artist that comes around once in a generation. His constant innovation and creative interdisciplinary genius inspire(s) all who meet him." – ART NERD, NY
"{Michael Alan's work is} an escape from earth with a huge taste of a mutating NYC" -NY ART-NEWS
"[His art is] To recapture what has been lost and update it with a big splash of paint." – Ruth La Ferla, THE NEW YORK TIMES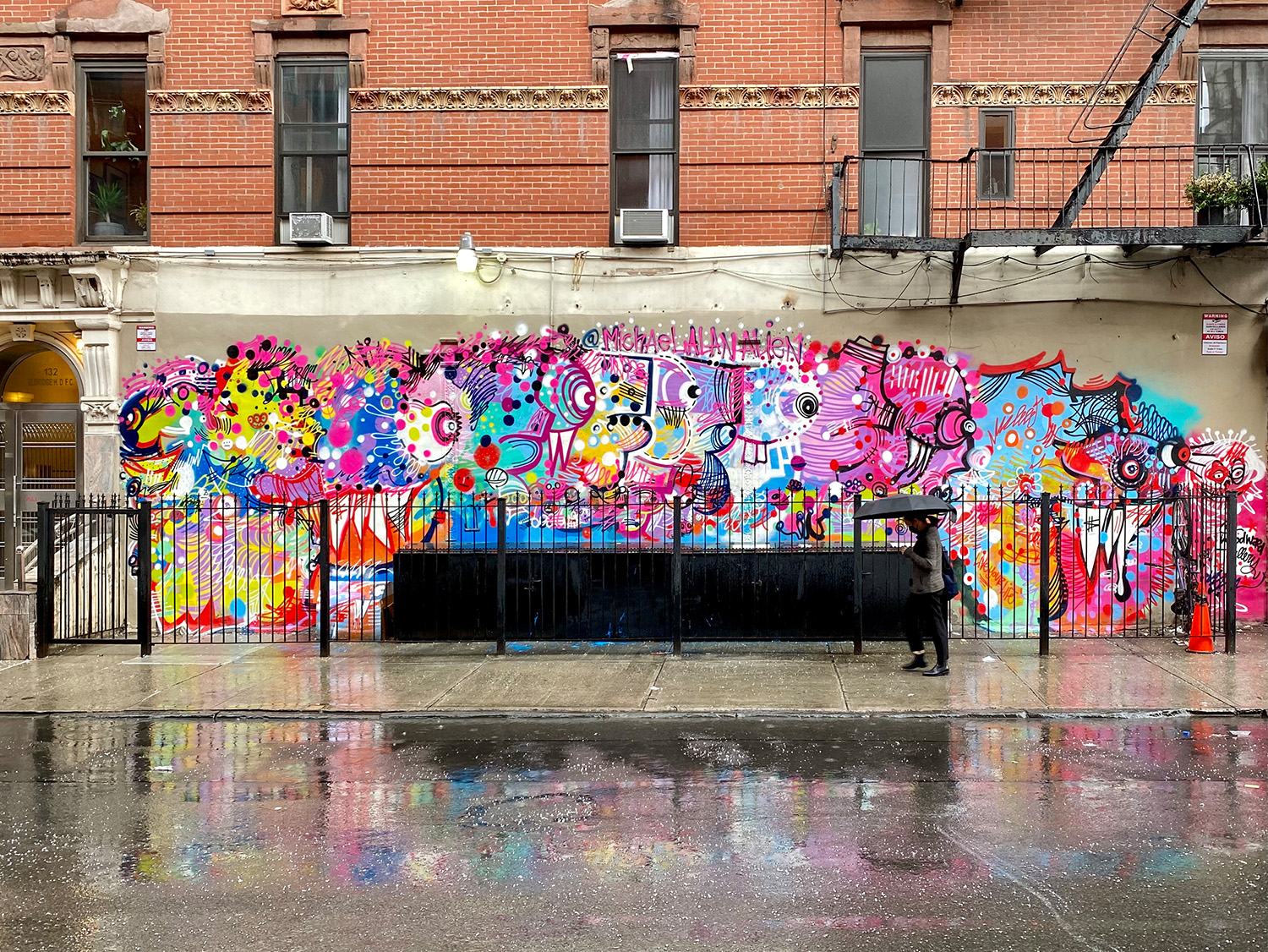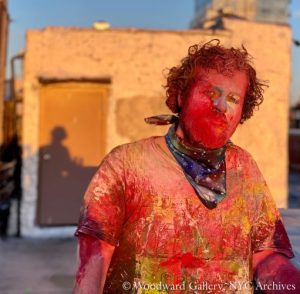 About the Space
Woodward Gallery's new Project Space is the latest effort to continue its mission of enhancing culture within the Manhattan's Lower East Side community. Accessible to all, please visit Woodward Gallery's Project Space anytime at 132 Eldridge Street, NYC